Yuko Kimura: Cosmic Collages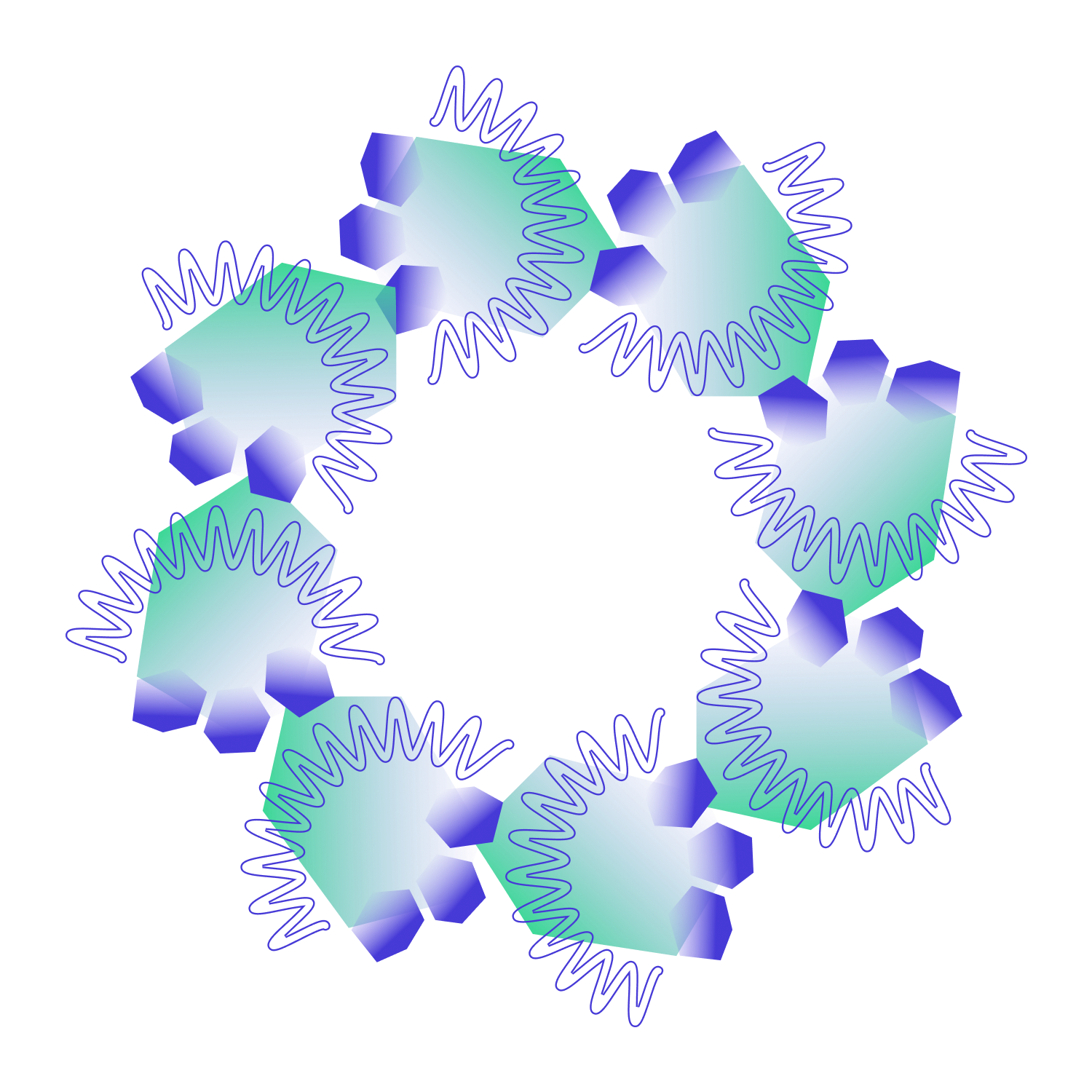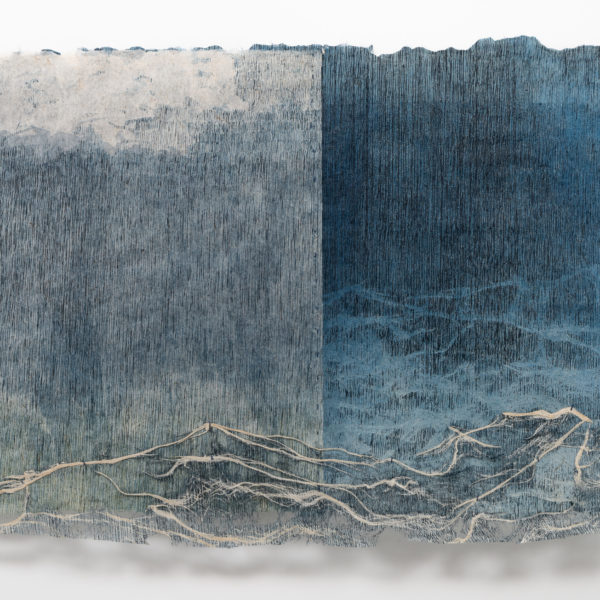 The Shumei Arts Council presents the collaged, printed works of Japanese artist Yuko Kimura.
Inspired by Japanese boro garments, which are patched together from worn fragments of indigo cloth, and by her grandmother's habit of saving fabric scraps to make into new garments for her family, Kimura brings together various print media. She combines contemporary and traditional printmaking techniques from Japan and the West—including etching, aquatint, and monotype—with indigo-dyeing methods that reference the sea, the night sky, and the Universe beyond. The resulting, richly layered and textured works on paper invite the slow, gentle contemplation of archetypal themes such as time, decay, and renewal. Kimura advances these themes in Cosmic Collages, featuring recent work that pairs the artist's handmade washi paper with old, worm-eaten pages from printed, antique Japanese books.
Cosmic Collages is organized by Japanese art historian and independent curator Meher McArthur.
About the Artist
Yuko Kimura
Yuko Kimura was born in 1968 in Oakland, California, and spent her childhood in Japan. She returned to the US in 1989, received a BFA in printmaking from the Cleveland Institute of Art in 1994, and an MFA in printmaking from the University of Michigan in 1997. For over two decades her collaged prints have blended Western printing techniques with Japanese paper-making, indigo-dying, and antique Japanese printed books. Recently, the New York Times art critic Benjamin Genochio wrote of Kimura's work in a group show: "Occasionally you hit upon something tasty and out of the ordinary like Masha Ryskin's and Yuko Kimura's billowing fabric installation. It is raw, inventive and has trippy-qualities that seem an embodiment of the condition of contemporary art now."
Health and Accessibility
This exhibition is an in-person event. Attendees may be required to wear a face mask and present proof of vaccination in accordance with COVID safety measures. 
Seating and dedicated space for wheelchairs will be available. The gallery is wheelchair-accessible, and can be accessed from two street-level parking spaces at the driveway entrance, which are reserved for those with special needs. Additional parking spaces can be arranged as needed.
Please note that the exhibition's location might include environmental elements that could be disturbing to individuals with heightened sensitivities to light and sound. 
Gallery attendance will be busiest during the opening reception, which will take place concurrently with Green Life Food Market on Sunday, September 18 from 11:00 am to 2:00 pm. There will be also be a Taiko drumming performance around 1:15 pm.