Beyond All Measure: The Sea, the Sky, the Horizon of Our Transitional Present
Fulcrum Arts and Leonardo/ISAST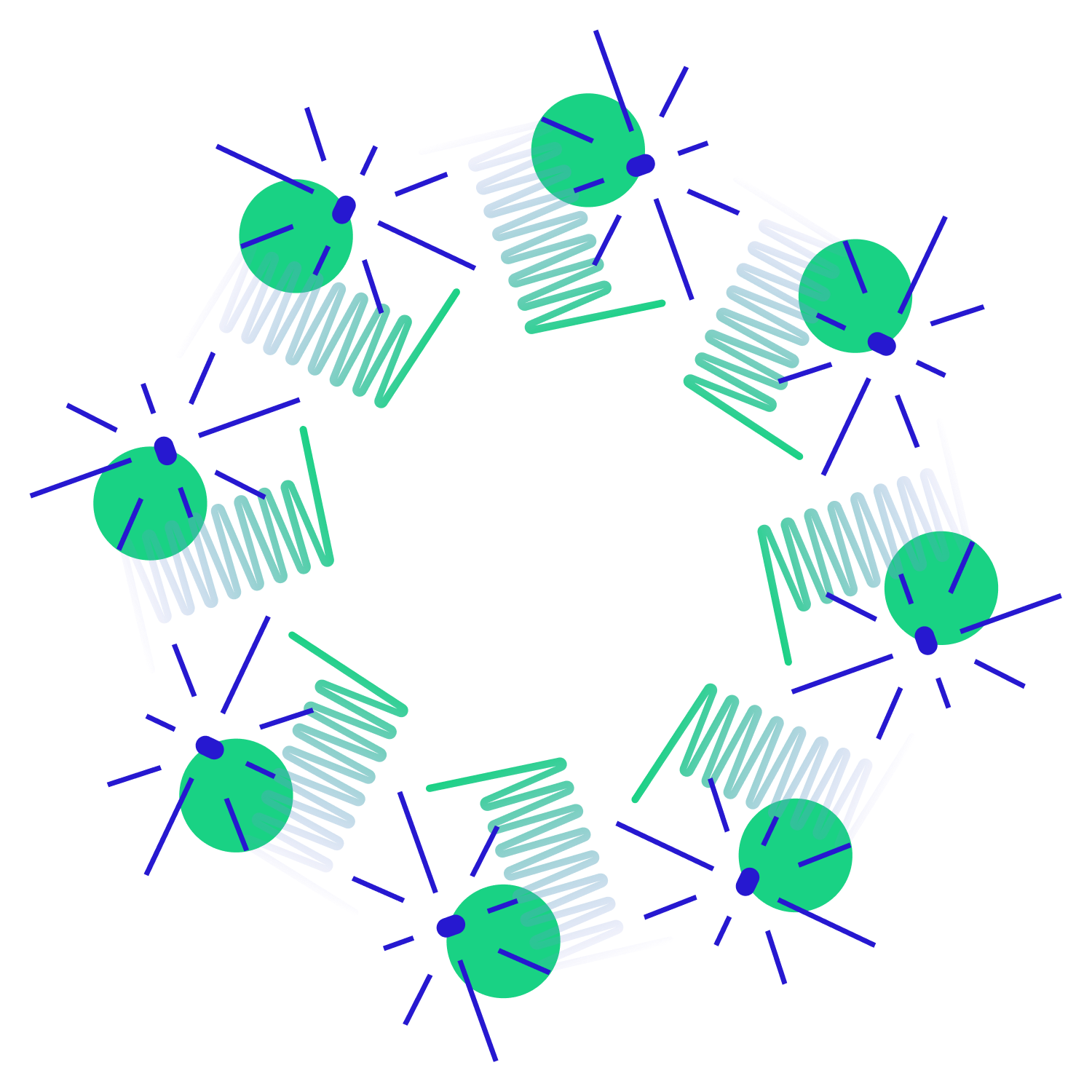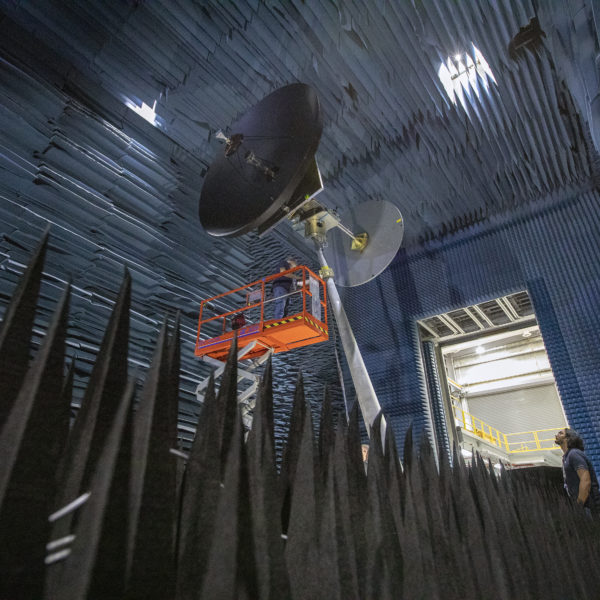 Gathering an international cadre of artists, scientists, and technologists for presentations and performances, this day-long program of conversations around art and science will focus on dialogues with the wider public that illuminate the complex relationships between oceanic and astronomical exploration in the age of the Anthropocene.
Beyond All Measure is co-presented by Fulcrum Arts and Leonardo/ISAST and is a part of Leonardo's LASER Talks series. 
——SCHEDULE——
Please note that this event will start promptly at noon.
11:30 Doors open
12:00 Welcome | Robert Takahashi Crouch, Executive and Artistic Director, Fulcrum Arts

12:05 Opening Remarks | Joan Weinstein, Director, Getty Foundation
12:15 The Great Refractor | Andy Graydon
The Great Refractor, a collaboration between Andy Graydon and Irish poet and neuroscientist Laurence O'Dwyer, charts the undulating terrain of humanity's attempts to understand the world through both scientific and poetic inquiries. The film contrasts histories of mapping, visualizing, and territorializing with contemporary practices centered on sounding, listening, and collective resonation.
Andy Graydon is an artist and filmmaker from Hawai'i. His work is concerned with natural and social ecologies, and with sound and listening as creative practices. Recent projects have focused on island ecologies and the imaginal and narrative forms employed by the natural sciences.
1:00 Deeper Every Day: The Oceans on Our Warming Planet | Josh Willis
As human activity heats Earth, ocean levels rise with each passing day. This means nothing less than a literal reshaping of the planet, two-thirds of which is covered by water. For six years, NASA's mission Oceans Melting Greenland (OMG), flew airplanes around Greenland in order to determine how much the warming, rising oceans are melting the world's largest island from below the surface. In his lecture, "Deeper Every Day: The Oceans on Our Warming Planet," Josh Willis will discuss how research from OMG has shown the volatile situation created by global warming to be true. He will also explain what such radical change means for global futures both immediate and long-term. 
Josh Willis is a NASA climate scientist at the Jet Propulsion Laboratory (JPL), where he studies the rising oceans and the ways in which Greenland's ice loss is caused by warming of near deep water. He loves to communicate about climate science and use comedy to connect with people. While he dreams of a career in comedy, he has not yet quit his day job.
1:30 Brackish Water Los Angeles | Debra Scacco and Aandrea Stang
Brackish Water Los Angeles studies the paradox of the in-between via brackish water: the space where fresh and saltwater meet. Project Co-Directors Aandrea Stang and Debra Scacco will discuss their collaborative research process that simultaneously engages California State University, Dominguez Hills (CSUDH) students and inter-disciplinary thinkers to consider the spaces that connect this critical ecosystem to our oceans, our cities, and ourselves.
Debra Scacco's research-based practice spans the creation of studio works, installations, public art, curating, teaching, writing, community engagement, and oral history. Scacco is Founding Director of climate-focused creative research program Air, Co-Director of the Getty Foundation's Pacific Standard Time Art and Science Initiative 2020-2024 project Brackish Water Los Angeles, and Co-Founder of art worker mutual aid cooperative Contemporary Art League.
Aandrea Stang is an educator, curator/producer with a focus on institutional program development, concentrating on contemporary and socially engaged art practices. She is the Gallery Director at the University Art Gallery, California State University, Dominguez Hills, and serves on the Art and Design Department faculty. She has developed and launched contemporary art and arts education programs for a variety of audiences at major cultural organizations.
2:00 The Extended Landscape | Peggy Weil
Peggy Weil will discuss a series of "Underscapes" related to the 2022 Fulcrum Festival's theme of Deep Ocean/Deep Space including 88 Cores, a four-and-a-half hour video that documents a collection of ice cores drilled from the Greenland Ice Sheet between 1989-1993, and thus figuratively descends into 110,000 years in time. Weil will also discuss UnderLA (2016), a projection of the Los Angeles Aquifer onto the banks of the LA River, and HeadsUP!, a data visualization of global groundwater, which was presented in Times Square in 2012.
Peggy Weil is a multidisciplinary artist exploring changing physical, digital, and sociopolitical landscapes. Since 2011, she has developed a series of "Extended Landscapes," landscape portraits focused on the unseen but critical processes of climate change. Her works have been exhibited internationally, including at The Climate Museum (USA) and LABoral (Spain). Currently, her work can be seen at LA WATER (USA), LACMA (USA), MMOMA (Russia), and the Moscow International Film Festival (Russia).
2:30 Helen and Newton Harrison: Making California Work | Dr. Tatiana Sizonenko
In her presentation "Helen and Newton Harrison: Making California Work," Tatiana Sizonenko will highlight the central themes of the Harrisons' California work, produced between the late 1960s and the 2000s. When ecology was becoming a fashionable topic, the Harrisons pushed conceptual art in new directions, from their efforts to make topsoil—endangered in many places—to their transformation of a Pasadena debris basin into a recreational area.
Dr. Tatiana Sizonenko is a historian of art and architecture and a curator working across the Renaissance, Modern, and Contemporary periods. She serves as the project curator of Helen and Newton Harrison: California Work for the La Jolla Historical Society, which is part of the Getty Foundation's Pacific Standard Time Art and Science Initiative 2020-2024. She is the recipient of several fellowships, including the Getty Foundation's Connecting Art Histories Fellowship and the Timken Museum of Art Fellowship.
3:00 Hotter and Drier: Visualizing and Sonifying Climate Data | Yoon Chung Han
Environmental-science research supports the expectation of a hotter and drier Earth due to human-induced climate change. In her talk, "Hotter and Drier: Visualizing and Sonifying Climate Data," Yoon Chung Han will explore data artworks that visualize and sonify the effects of climate change, such as instances of drought and wildfire in California, wildfire in South Korea, and the increasing risk of endangerment to species diversity. The artworks Han will consider are part of a series exploring data art, which Han creates in order to focus awareness on the dire, fundamental changes caused by global warming and inspire public action toward a more ecologically conscientious and responsible future. 
Yoon Chung Han is an interaction designer, multimedia artist, and associate professor at the Department of Design, San José State University. Her work includes the visualization and sonification of biometrics and environmental data, designing interfaces for musical expression, and developing multimodal sensory user experience design. Her work has been presented internationally at exhibitions, conferences, and in academic journals, including the Japan media arts festival, ZKM Karlsruhe (Germany), NIME, and Leonardo.
3:30 Intermission
4:00 Sea Change: Transformative Currents for Action in the Pacific Ocean | Cassandra Coblentz
Cassandra Coblentz's "Sea Change: Transformative Currents for Action in the Pacific Ocean" will elucidate research done over two years in advance of presenting an exhibition of the same name, which is part of the forthcoming Getty Foundation's Pacific Standard Time Art and Science Initiative 2020-2024. Coblentz's project examines art's potential to enact positive ecological change in the Pacific Ocean while simultaneously addressing the ongoing effects and historical causes of cultural and environmental devastation. The project is organized around a model of ocean currents, which traverse the entirety of the Pacific in a circuit of connectivity.
Cassandra Coblentz is an independent curator with a diverse curatorial practice that champions the artistic process and creates meaningful, engaging experiences for audiences with works of art. For six years she was Senior Curator and Director of Public Engagement at the Orange County Museum of Art, where she curated the 2017 California Pacific Triennial: Building As Ever. She has also held appointments across the country at the Scottsdale Museum of Contemporary Art, Hammer Museum, DIA Center for the Arts, and The J. Paul Getty Museum.
4:30 Souvenir | Shoghig Halajian and Ohan Breiding.
Introduction by Markus Reymann, Director, TBA-21 Academy
Ohan Breiding and Shoghig Halajian will present their collaborative project, Souvenir, which explores the aftermath of oceanic disasters. The project coalesces two seemingly disparate stories together—a family member's experience of surviving a tsunami and the transoceanic journey of marine organisms—and speculates on how the transoceanic travel (or "rafting") of marine life can shed light on new strategies of survival across species and coasts.
Ohan Breiding is an artist and educator who works in photography and video through varying forms of collaboration. They were a 2021 Research Fellow at TBA21-Academy | Ocean Space and are the 2022-2023 Artist-in-Residence at Amherst College. They are an Assistant Professor in the Art and Art History Department at Williams College. 
Shoghig Halajian is a curator who serves on the Board of Directors at Human Resources LA and is co-editor of the online journal Georgia. She was a 2021 Research Fellow at TBA21-Academy | Ocean Space and is currently a Ph.D. candidate in Art History, Theory, and Criticism with a Critical Gender Studies emphasis at the University of California, San Diego.
5:00 Descent & Transformation: The Art and Science of Ocean Memory | Kathie Foley-Meyer
In "Descent & Transformation: The Art and Science of Ocean Memory," Kathie Foley-Meyer will discuss the territoriality and temporality of Blackness. The history of the global slave trade includes millions of African people currently in residence time in the Atlantic. As such, this collaboration between artists and scientists is exploring the concept of ocean memory of those lives, the concept of the ocean as a nexus of timescales, and the ocean as a location for an evolving definition of the human.
Kathie Foley-Meyer is a mixed media artist, art consultant, and Ph.D. Candidate in Visual Studies at University of California, Irvine. Her work is inspired by the history of the African diaspora and explores themes of interconnectedness, memory, visibility, and transparency. She is currently the co-host and producer of the podcast Outside:Inside Radio.
5:30 In Search of Chemozoa | boredomresearch
boredomresearch will discuss their artwork In Search of Chemozoa, an experimental film produced in collaboration with Arizona Cancer Evolution Center, which responds to mythical creatures documented in scientific literature to reveal tensions and interconnections between human and planetary health. The artists will provide an insight into their interdisciplinary techniques and processes, which combine computer animation, filmed environments, and scientific speculation to weave a poetic narrative that introduces new ideas emerging from specific research.
boredomresearch, which comprises visual artists Vicky Isley and Paul Smith, have collaborated with world-leading science institutions over the past decade to create award-winning moving-image installations. Their artworks present biological insights and creative speculations, allowing viewers to gain a deeper understanding of the complex interplay between human culture and the natural environment. boredomresearch won the Lumen Prize, Moving Image Award (2016), and SIGMA Xi, STEM Art & Film Festival Best Film Award (2021).
6:00 Is there anybody out there? Search for extraterrestrial life with the EELS robot | Hiro Ono
Are we alone in the universe? This is arguably one of the most profound questions of humanity. The answer may lie in the underground ocean of Enceladus, a small icy moon of Saturn. In his talk, Hiro Ono will explain how the Jet Propulsion Laboratory is prototyping a snake-like robot called EELS, which could one day go down the crevasse of Enceladus to search for extant extraterrestrial life. To demonstrate EELS' capability, the JPL team will test the robot on Athabasca Glacier in Canada starting in September 2022.
Hiro Ono is the Principle Investigator of the EELS Project at JPL. Besides EELS, he also supports the Mars 2020 Rover (M2020) Mission as a rover operator driver. Before joining JPL in 2013, he was an assistant professor at Keio University in Japan. He graduated from MIT with a Ph.D. in Aeronautics and Astronautics in 2012. He is the father of a 6-year-old princess. Go Red Sox and Hanshin Tigers!
6:30 Space/Opera: The Constellation of Star Choir | The Industry
Exploring deep space as a site of contemplation about humanity's future, The Industry introduces the opera Star Choir—a meditation on the mechanics of colonies and the challenges of mutual coexistence with the environment and one another—ahead of its production at Mount Wilson Observatory in September 2023. The presentation will also include an interdisciplinary panel conversation among Star Choir co-creators Malik Gaines and Alexandro Segade, soprano Kelci Hahn, cellist Derek Stein, and Jayna Brown, author of Black Utopias: Speculative Life and the Music of Other Worlds (Duke University, 2021), plus video and live music from the opera itself.
Malik Gaines uses performance as a premise for writing, events and exhibitions, music composition, video work, scholarly research, and collaboration. Gaines is a founding member of collective My Barbarian, the subject of an exhibition at the Whitney Museum in 2021, which travels to the Institute of Contemporary Art, Los Angeles, in 2022. A co-artistic director of The Industry, Gaines is author of Black Performance on the Outskirts of the Left: A History of the Impossible (NYU Press, 2017).
Alexandro Segade is an interdisciplinary artist whose queer world-building projects propose speculative group identities. A founding member of the collective My Barbarian, he is also the author and artist of the graphic novel The Context (Primary Information, 2020), a queer parable of belonging. Segade is an Assistant Professor of Art at the University of California, San Diego.
Jayna Brown is a Professor of Theatre Arts and Performance Studies, Chair of Theatre Arts and Performance Studies, at Brown University. She is the author of Black Utopias (Duke, 2021), which takes up the concept of utopia as a way of exploring alternative states of being, doing, and imagining in Black culture; and Babylon Girls: Black Women Performers and the Shaping of the Modern (Duke, 2008). 
Kelci Hahn is a company member of The Industry, a SAG-AFTRA session singer, soloist, and choral conductor based in the Los Angeles area. Hailed for her "stratospheric ease," "pure, killer tone," and "ability to excel in a wide variety of styles," she is a valuable asset to any performing ensemble. She currently sings as a frequent soloist and chorister with the Los Angeles Master Chorale under the artistic direction of Grant Gershon and the Los Angeles Philharmonic under Maestro Gustavo Dudamel. 
Described by the Los Angeles Times as "compellingly, vehemently virtuosic," Derek Stein is a cellist whose active performance schedule knows virtually no bounds and is met with the same committed abandon he brings to his playing. Whether in the intimate intensity of a contemporary music concert, the rhythm section of an indie rock show, or in the cello section of an orchestra, his energetic and distinctive performing style can be heard in virtually any musical context and venue across Los Angeles and Southern California.
7:30 Closing remarks
Image courtesy NASA/JPL-Caltech.
Health and Accessibility
This is an in-person event. Attendees may be required to wear a face mask and present proof of vaccination in accordance with COVID safety measures. 
Please note that presentations might include the use of strobe lights, flashing animation, and other effects that could be disturbing to individuals with heightened sensitivities to light and sound.